90 minute COVID-19 tests: UK Government orders 5.8 million DnaNudge kits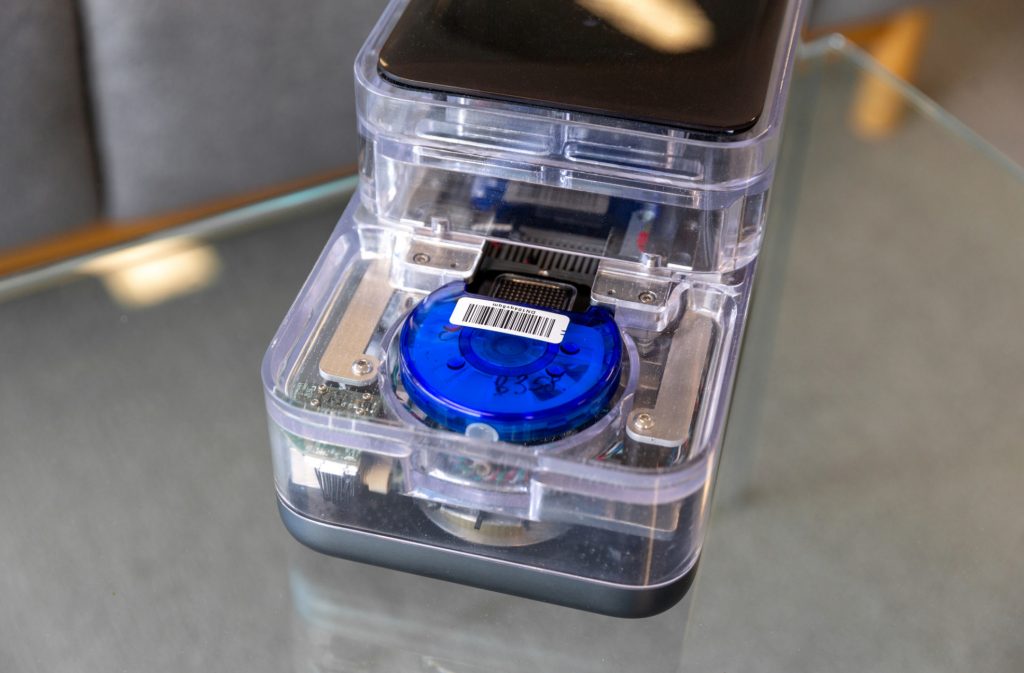 The UK government has placed a £161 million order for 5.8 million high-speed DnaNudge COVID-19 test kits to be used in NHS hospitals from September. This major order will see DnaNudge's lab-free, rapid and reliable PCR test, which delivers results in under 90 minutes and can work in about an hour, rolled out nationally in urgent patient care and elective surgery settings, with further deployments in out-of-hospital settings. 
DnaNudge, an Imperial startup headquartered in White City, recently obtained a CE mark for its COVID Nudge test, enabling its additional use in non-clinical locations, including care homes and other public emergency services.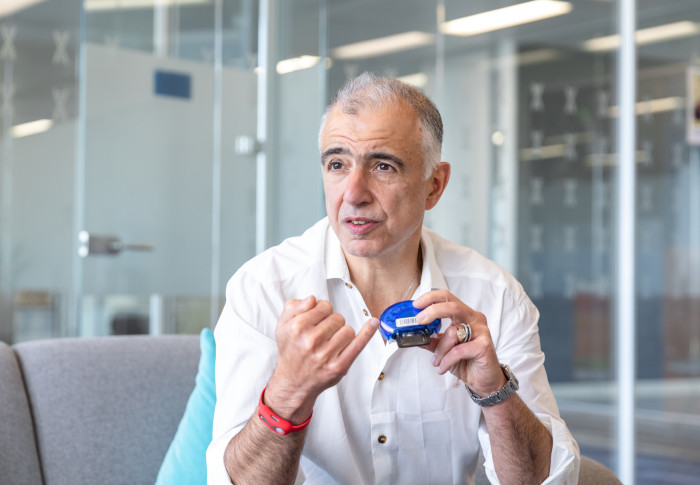 The COVID Nudge test adapts DnaNudge's consumer service, which was launched last year to analyse and map users' genetic profile to key nutrition-related health traits such as obesity, diabetes, hypertension and cholesterol, enabling customers to be "nudged" by their DNA towards healthier eating.
The technology builds on a series of innovations developed by Professor Christofer Toumazou and his team at Imperial's Department of Electrical Engineering and the Institute of Biomedical Engineering, originally with other applications in mind. These advances include novel integration between biochemistry microfluidics, electronic circuits and miniaturisation based on smartphone technology. Use cases of the COVID Nudge test include A&E, elective surgery, paediatrics and outpatients, as well as maternity care, where expectant mothers who exhibit COVID-19 symptoms during labour can now be tested very quickly to ensure that the best and safest course of action is taken, and that mother and baby are not separated unnecessarily.
Rapid, accurate and portable
The COVID Nudge test is a rapid, accurate, portable, out-of-laboratory, sample-to-answer RT-PCR test that delivers results on the spot, at the point of need and in just over an hour. This transformative, single-chip multiplex test not only enables a comparison of a sample against both the WHO and CDC assays but could also test for FluA, FluB and RSV. In addition, the chip includes a control assay for human RNA, which eliminates "false negative" results by testing for inadequate swabbing.
Early trials comparing COVID Nudge against several NHS laboratory led to MHRA derogation. Further tests indicate sensitivity of 94.4% (between 86-98%, with a 95% confidence interval) and a specificity 100% (99-100%, with a 95% confidence interval). The team have submitted their findings, which are currently undergoing peer-review, for publication. 
Read more about DnaNudge kits here.